An innovator when it comes to athletic-focused eyewear, Everysight is geared towards a serious cycler and provides cutting-edge technology to enhance every ride. When Everysight came to us in need of a proper package to complement their devices, we knew we had to rise to the occasion and match their sharp style and design principles.
Following the Everysight philosophy, we took a minimalist approach to the packaging graphics and kept our materials lightweight while maintaining durability. The dimensions were of the utmost importance as every piece had to fit with precision. Yet another obstacle emerged as the brand requested a single package design that would house one of two separate devisight would be satisfied with the results.
The outcome was touted as an exceptional supplement to the Everysight fleet of eyewear and we were hapce configurations. From beginning to end, the project was a joy to work on and we were confident going into the reveal that Everypy to satisfy yet another client who operates on the forefront of wearable technology.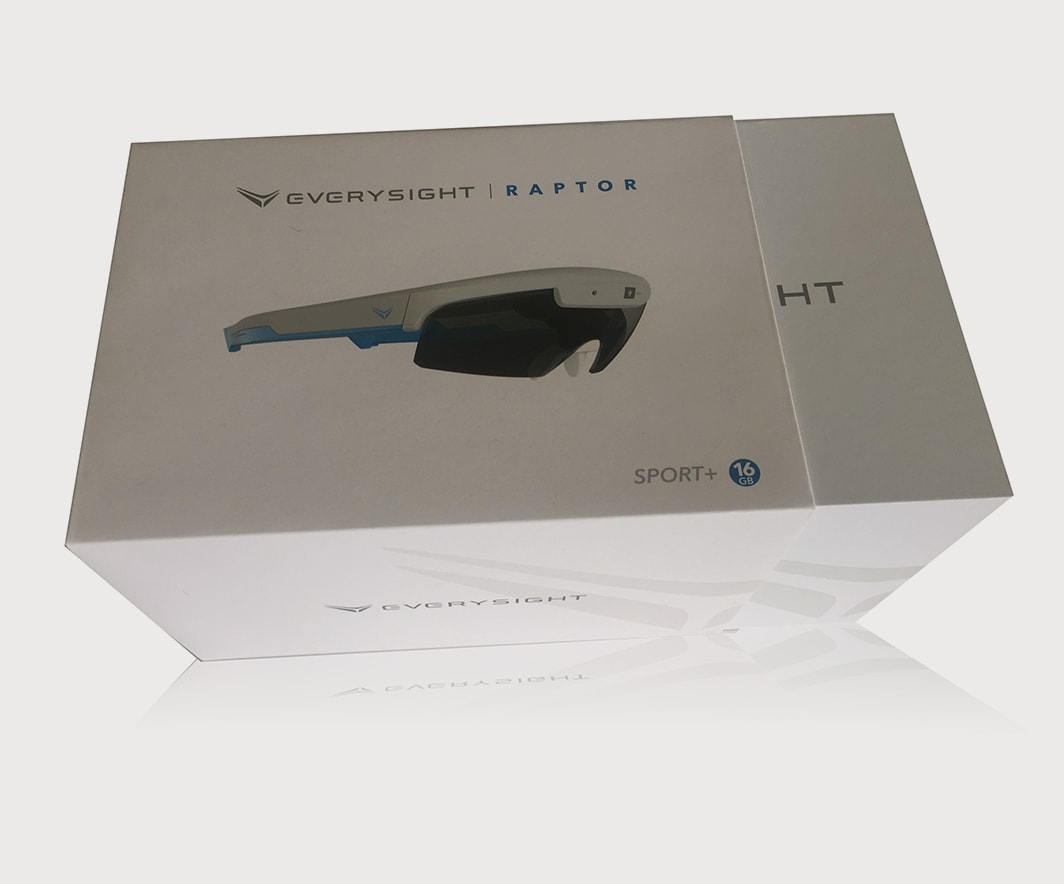 Everysight
Everysight, a company that aims to re-envision the everyday, is in the business of revolutionizing the way users experience information. They do this through the development of AR-, or Augmented Reality, enhanced eyewear. Their flagship products, Raptor glasses, are specifically geared towards cyclists. The wearable tech provides users with data in real-time as they ride, with speed, distance, heart rate, wattage, and more displayed in a comfortable and nonintrusive way. Their specs also boast a brow-cam that can snap photos, record the excursion, and help the AR software guide a rider through their journey. Not only this, but the set keeps riders plugged in when they want to be, with a Bluetooth connection that links your calls, text, emails and more without having to touch your phone.
See Related: Branding / Branding Design / Creative / dieline & structure / Dieline Design / Graphic design / Package design / Package Structure and Dieline Plans / Packaging