Project Details
We were thrilled to take on the challenge by RideOn in constructing attractive and functional product packaging as well as case design for their innovative AR ski goggles.
Following an extensive period of experimentation with design and materials, a beautiful marriage between tech and tangible sportswear emerged. RideOn's equipment packaging was a result of ingenuity and tenacious effort. Our design team drew inspiration from alpine mountain ranges, sharp angles, and a practical shape that would store conveniently. Let's not forget the including the rugged durability required when riding hard on the slopes and travelling in close proximity to other heavy sports equipment.
Beyond function, the packaging had to be form fitting and offer shelf appeal, as its example in retail locations was to be the very same that would accompany riders on mountain ranges the world over. The mix of form, function, and simplicity led everyone to agree the final design was a gold-medal winner.
RideOn
RideOn began in 2014 when a group of outdoor enthusiasts had the bright idea to outfit their eyewear with interactive, augmented reality software that would enhance their overall experience on the slopes. Committing their first lines of code between runs, they followed up with product design and launched an Indigogo campaign to get their AR goggles off the ground.
The sports world was in a frenzy over the invention and the team behind RideOn began raking in the accolades following their first shipment in 2015.
Today, the RideOn team continues to refine their product, with sights set on branching out into other verticals, such as helmets for motorcycle riders.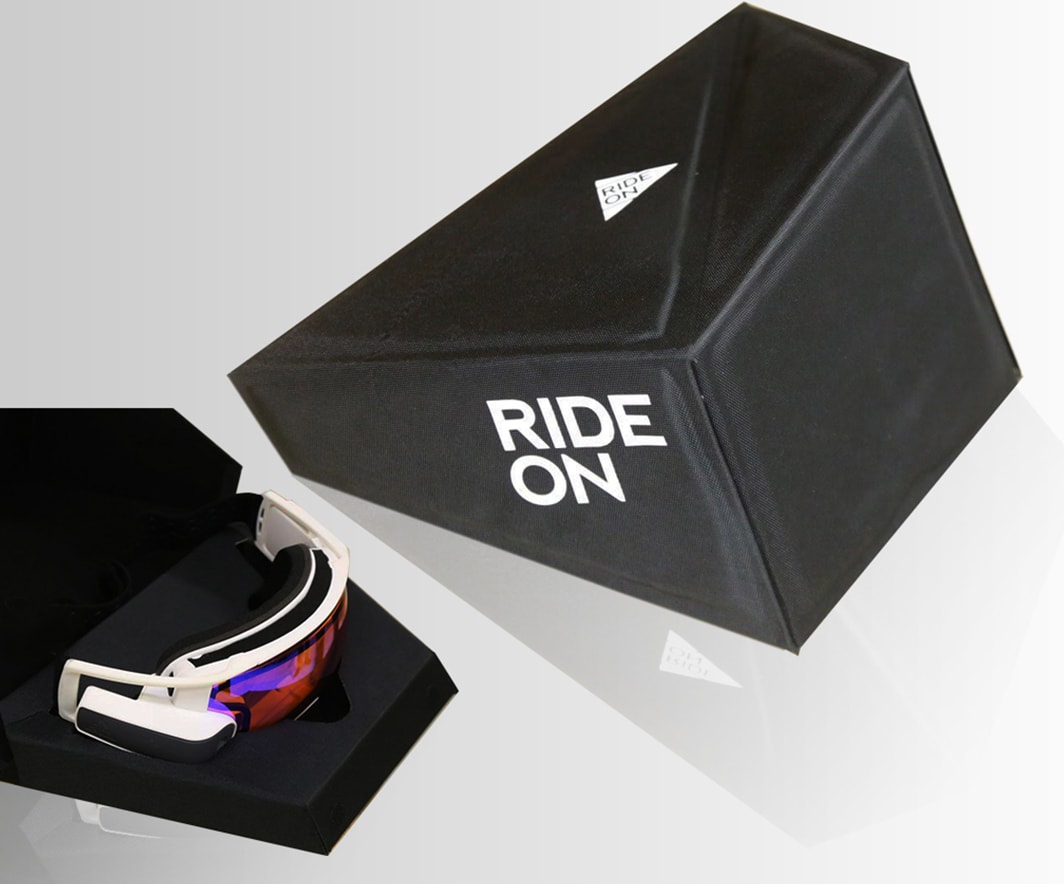 See Related: Branding / Branding Design / Creative / Graphic design / Package design / Packaging