Project Details
Working in tandem with Head Chef Timna owners, NotFromHere designers dove headfirst into the challenge of bringing the ownership's vision for their New York City restaurant to life.
We conveyed every aspect of Timna's outward appearance and digital presence using our unique style and approach, resulting in exceptional signage, logo, branding, and web design.
Our efforts to create an attractive logo and design drew from the kitchen's Israeli-inspired fare. We incorporated the decorative nekudot, or vowel accents, of the Hebrew language and a bold script to emphasize the menu's deep roots in the region. The signage and menu display in front of the restaurant was designed to resemble an old world road marker, reminiscent of one that may have been found at a stop along the Incense Route from which Timna draws its name.
Beyond the on-site aesthetics, we developed web and graphic art accompaniments in the form of a comprehensive and attractive website that showcases the venue's interior and its mouthwatering cuisine.
Timna
Mixing Modern Israeli with Mediterranean cuisine in the heart of the city that never sleeps, Timna is an urban-inspired restaurant venue that retains the spirit of old-world Middle Eastern and Mediterranean cultures. The restaurant draws its name from two locations, the Timna Valley of Israel and the ancient city of the same name in Yemen, with roots dating back to the Incense Route in Egypt and the Levant.
Located at 109 Saint Mark's Plaza, New York, New York, Timna has fast become a fixture of Manhattan's East Village. The restaurant was voted Best New Restaurant Of 2015 and has been featured on USA Today, as well as in The New York Times, The Wall Street Journal, Zagat, Time Out, The Village Voice, and The New Yorker.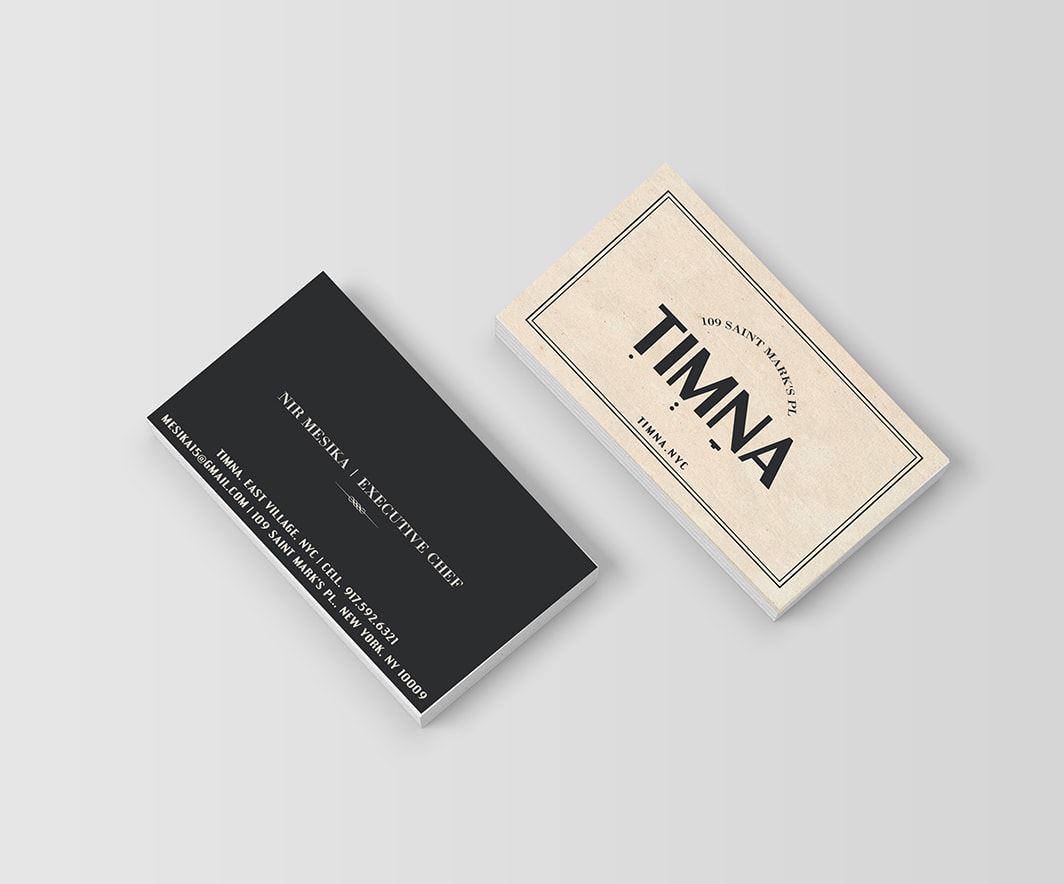 See Related: Branding / Branding Design / Creative / Logo Design / Print / Web & Digital