Project Details
Touted by publications like Wired, Forbes, Cosmopolitan, Mashable and The Huffington Post, WellBe is a brand that has certainly made a name for itself in this stressful world. We were approached by the brand to create an equally calming and subtle design for their packaging that would put customers in a state of euphoria when WellBe companion bracelets arrived on their doorstep.
Challenges arose when it was revealed our package had to be suitable for one of five potential bracelet designs. However, we went through painstaking design and detail at every stage to ensure we met the stringent standards of our client.
Taking a mindful approach to the dieline and packaging design, we completed a beautiful and form-fitting vessel to protect the WellBe products as they journeyed to their new owners. Simple, elegant, and especially satisfying to open, we're proud of the finished result and WellBe agreed that their bracelet packaging was just what they had in mind. WellBe VP Igal Schneider gave her own seal of approval in a beaming review of the project, stating that the company, "couldn't be more happy with the outcome".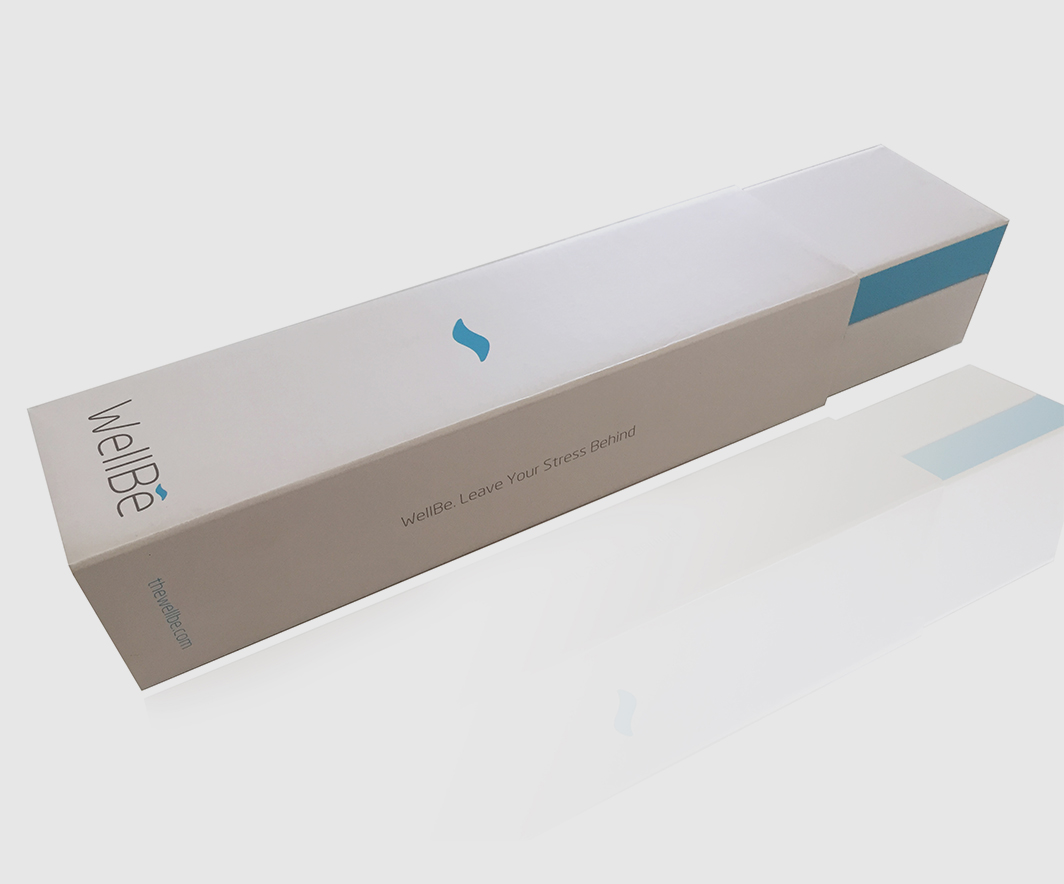 WellBe
A companion bracelet that offers keen insights into a user's daily life, WellBe provides real-time data on events that trigger a user's stress level. Times of day are recorded as well as interactions to offer insight into how a user can better manage their stress.
The WellBe package doesn't just include the companion bracelet that tracks all the meaningful data. There is a WellBe app that puts the bracelet's findings into an intuitive and easy to read format, revealing what triggers and alleviates a user's stress. The app also provides mindfulness exercises, such as breathing and meditation routines, guided imagination, and playlists to reduce stress.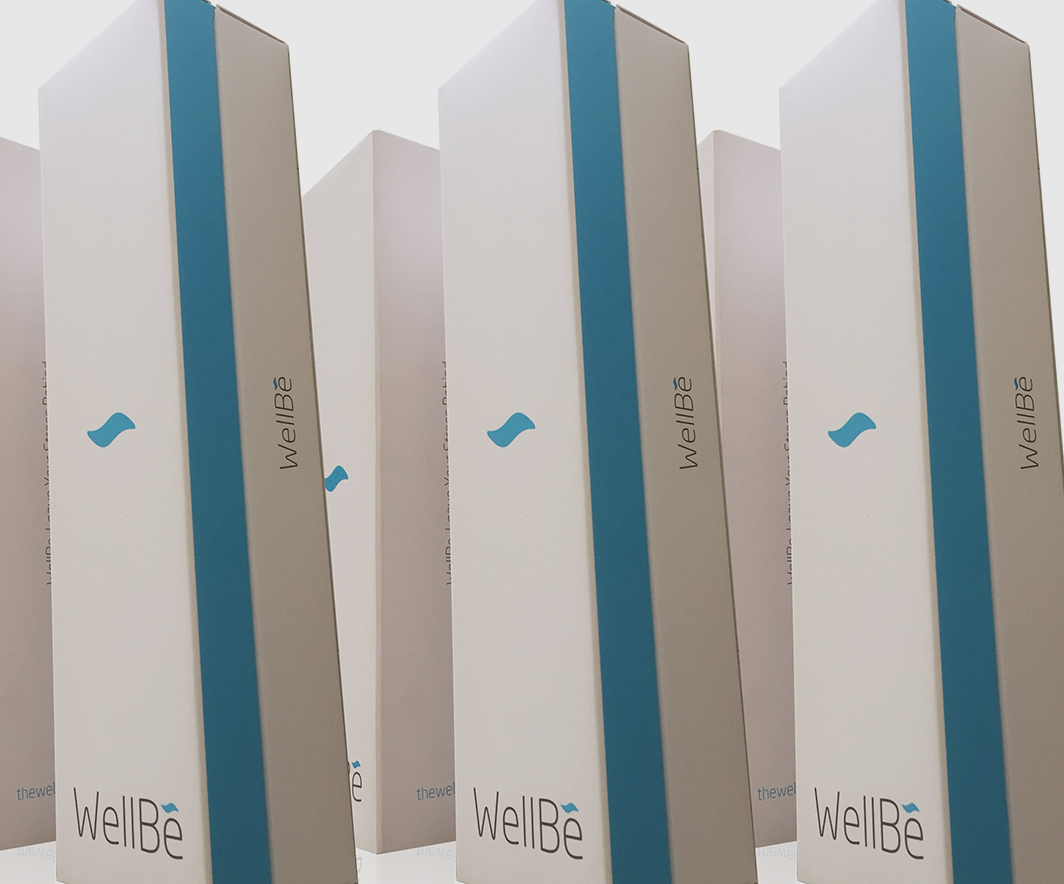 See Related: Creative / dieline & structure / Dieline Design / Graphic design / Package design / Packaging / Print Design