MyHeritage The story behind the DNA tests that conquered the world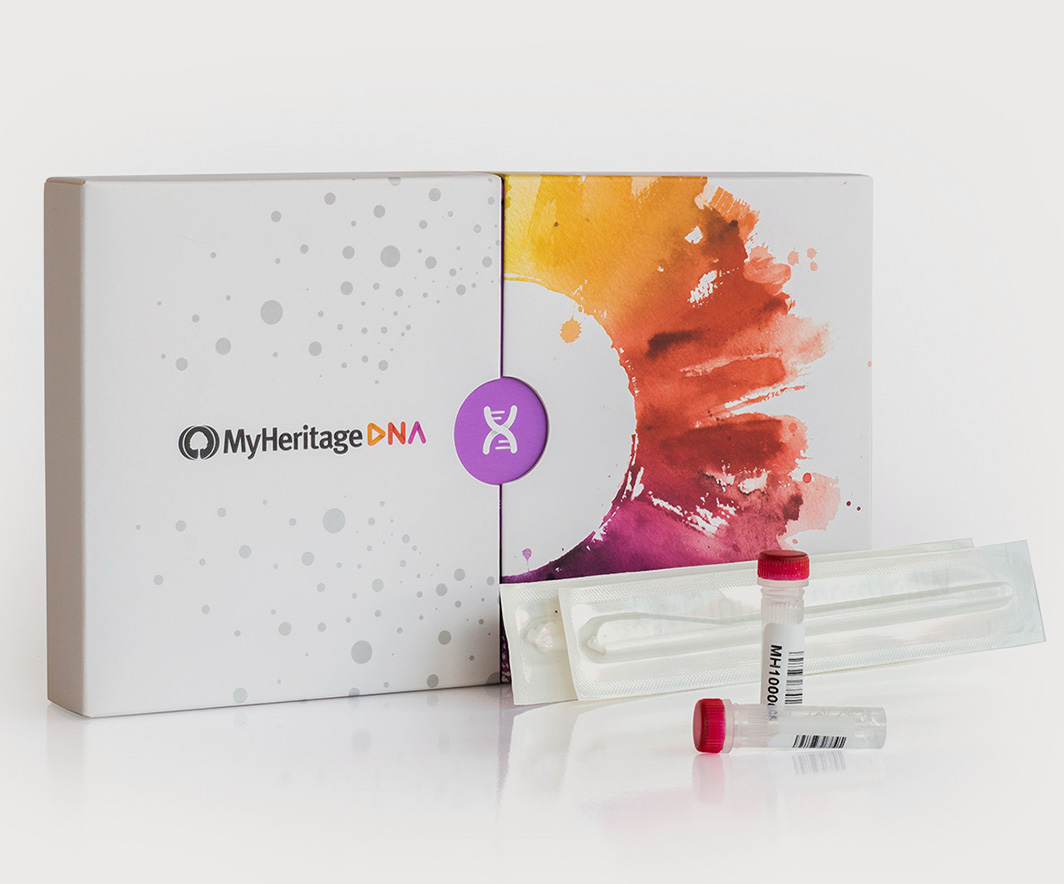 When Gilad Yafet, a young software engineer, decided to take a year off from work, he did not imagine his private hobby will develop into a unique startup worth $133 million a year. His company, My Heritage, is an Israeli startup (well today it's no longer considered to be a startup) that has developed a website that is a social network of pedigrees under the ambitious vision: "To map the pedigree of humanity and allow anyone and everyone to discover and share family roots." Huge figures spanning 40 million pedigrees, describing the lives of 2.5 billion people, who have uploaded 93 million users in 42 languages. The site allows users to cross information, find distant relatives in other family trees, and enclose their family tree in databases and documents that the company creates and purchases. Thanks to the company's activities, millions of families around the world have discovered their heritage, been able to connect with distant relatives, lost family members and family members who thought they had perished in the Holocaust.
The company also engages in many nonprofit activities for the community in establishing a dedicated genetic pool for locating kidnapped Yemeni children and locating heirs of Holocaust-era property.
In 2016, the company launched a home genetic DNA testing service that provides DNA matching. Here we, the NFH team came into the picture.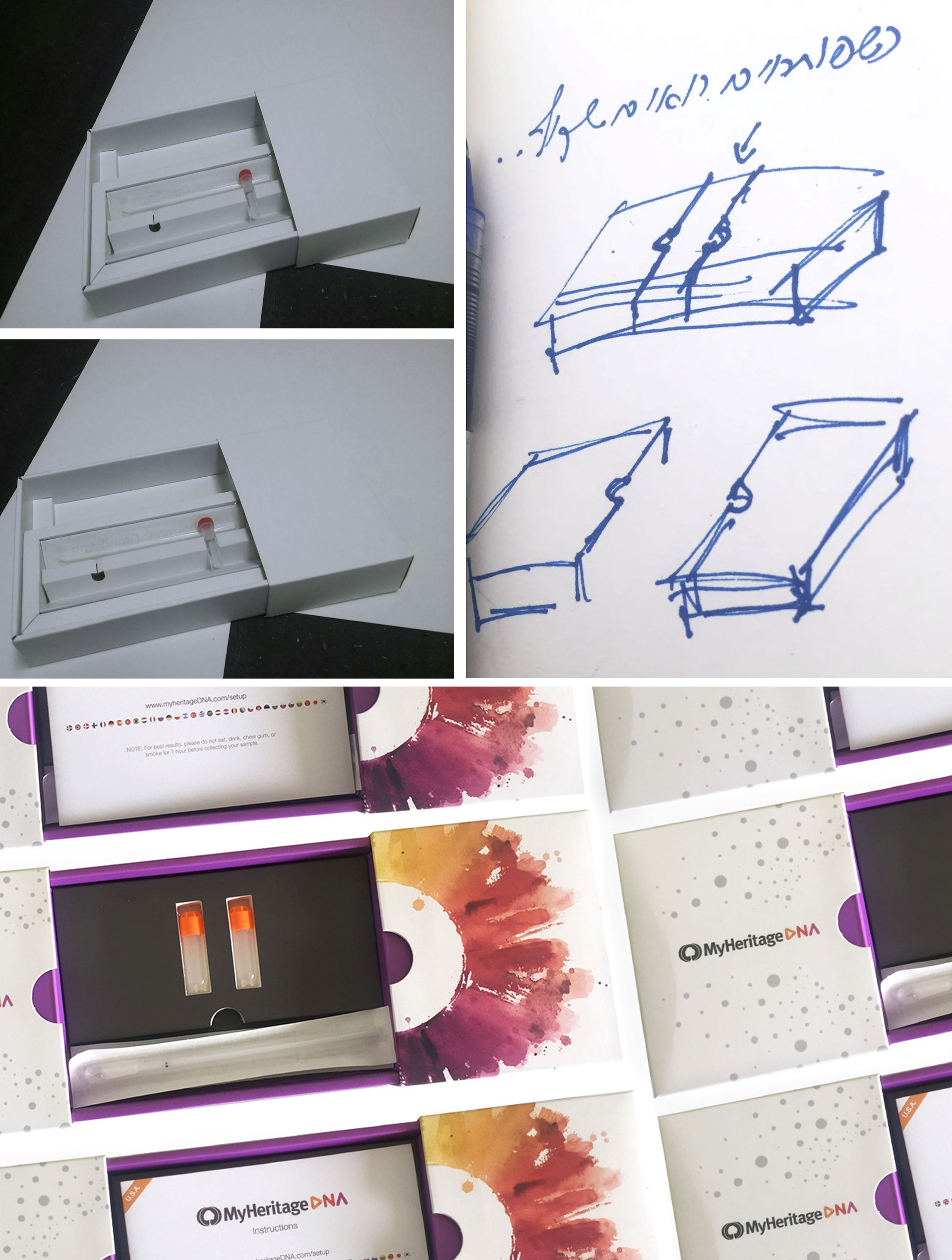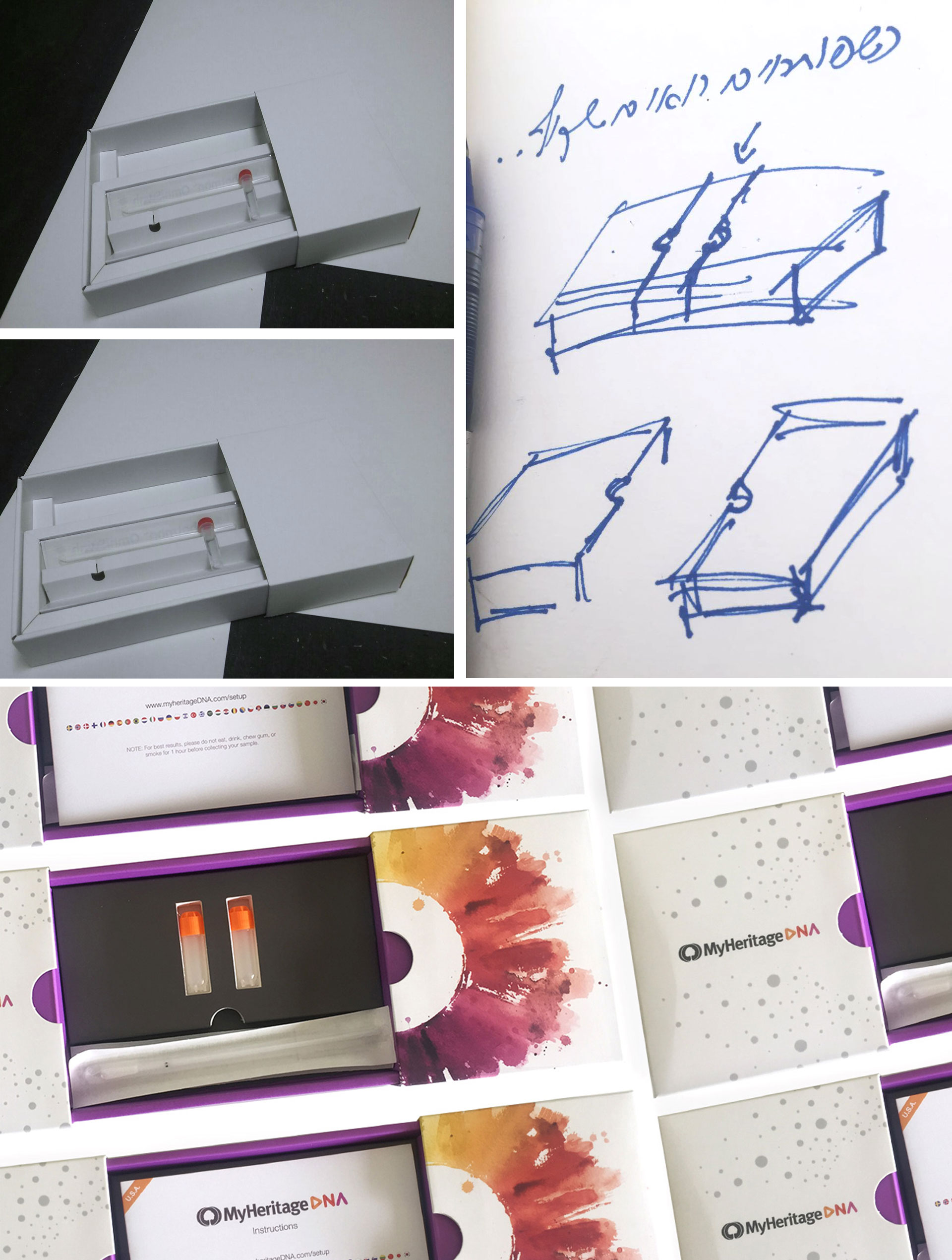 The DNA test was My Heritage's first offline product, and when it arrived we were filled with anticipation and excitement for the journey we were embarking on. Just like the end customers of the company who are will receive the test. The meeting between the packaging and the customer is the launching point and the connection between the customer and the brand. The experience and story here must provide technological accessibility that is connected to family tradition.
The kit contains two plastic containers, two samples, and an envelope to send the test, which required us to have creative and very emotional thinking in order to create an expectant, positive and exciting experience for the customers. Keeping in mind the various regulations and restrictions that accompany a product with such high sensitivity, we were able to produce an experiential packaging with an Unboxing experience and a functional and yet simple user experience that leaves a feeling of anticipation for the next stage of the journey.