Pink October: Brands Working for Breast Cancer Awareness
The month of October is breast cancer awareness month. Many brands turn up to help raise awareness and funds for the cause by "turning pink", with a temporary change of logo or pink products with proceeds being donated to the cause. 
We have had the honor of working on the branding and visual identity for IceCure, a company that dedicated all its efforts and the technology at its disposal to develop a treatment for breast cancer. IceCure developed breast cancer treatments with the use of innovative cryoablation therapy. The treatment essentially turns a tumor into a ball of ice. 
The graphic treatment here is trying to visualize the process of the treatment.
In honor of Breast Cancer Awareness Month, IceCure turned their page pink, as opposed to their original ice blue. Other brands, such as Balenciaga, Ralph Lauren, Isabel Marant, and many more have created unique pieces in honor of the cause.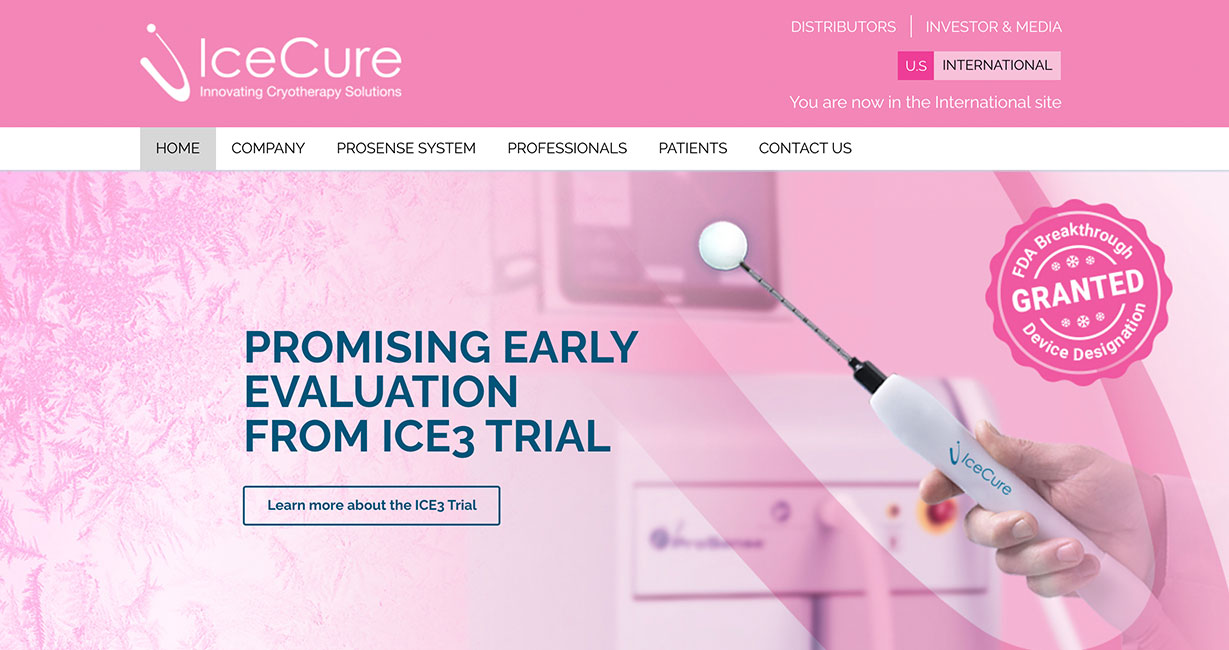 It is always good to know that our job as designers is much bigger than just doing something nice. Being a part of great companies and people who are doing great things, and affecting the lives of others is the reason we do what we do.
The role of the graphic designer is not just to design… The role is to turn your ideas into visuals, to communicate the brand message with shapes and colors. At the end of the day, it's all about communication, the way we communicate with each other, with our customers & clients.  Graphic design is all about Visual communication. 
Tell us about the brands you feel have given the most to the community with the work they do!
And if you have a message you want to convey with visuals – sign up here for a 15-minute free consultation to get your process going.