City Dress. Art Installation
Bringing art to the streets of Tel Aviv Exhibition. An event aimed at bringing art to the city streets. We were selected among other 30 other designers and artists to develop a unique design to the project. The event took place as part of White Night's events in Tel Aviv.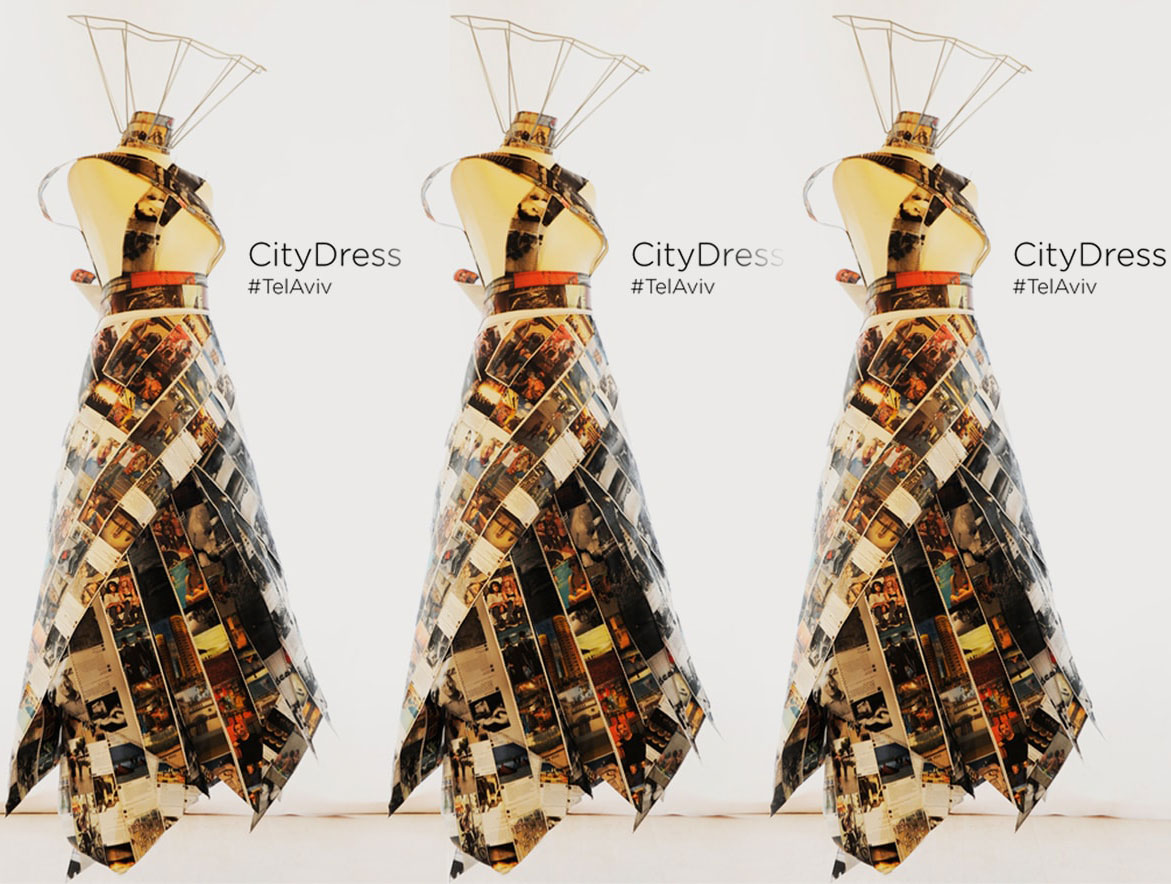 For the project, we at NFH partnered with designer Michal Romem and worked together to create something more than a dress – a work of art that would reflect the character of the city.
The wood free coated dress was printed with a selected random mix of photos from Instagram that #TelAviv tagging. In many ways, this simple concept represents the core of all our projects; The goal is not only to showcase our art on the street, we also want the city and the street to resonate with our art.
The purpose of the exhibition was to remove the art from the museums and display it on the city streets. We were asked to create a clothing item made of some non-fabric material. We chose to use wood free paper; We felt that it created the right combination between the two worlds of design and fashion.
The final project was presented in the shop window of a fashion store in Tel Aviv.